El trailer principal de la serie 'Marco Polo' sobre el afamado explorador, que llega el 12 de diciembre a Netflix.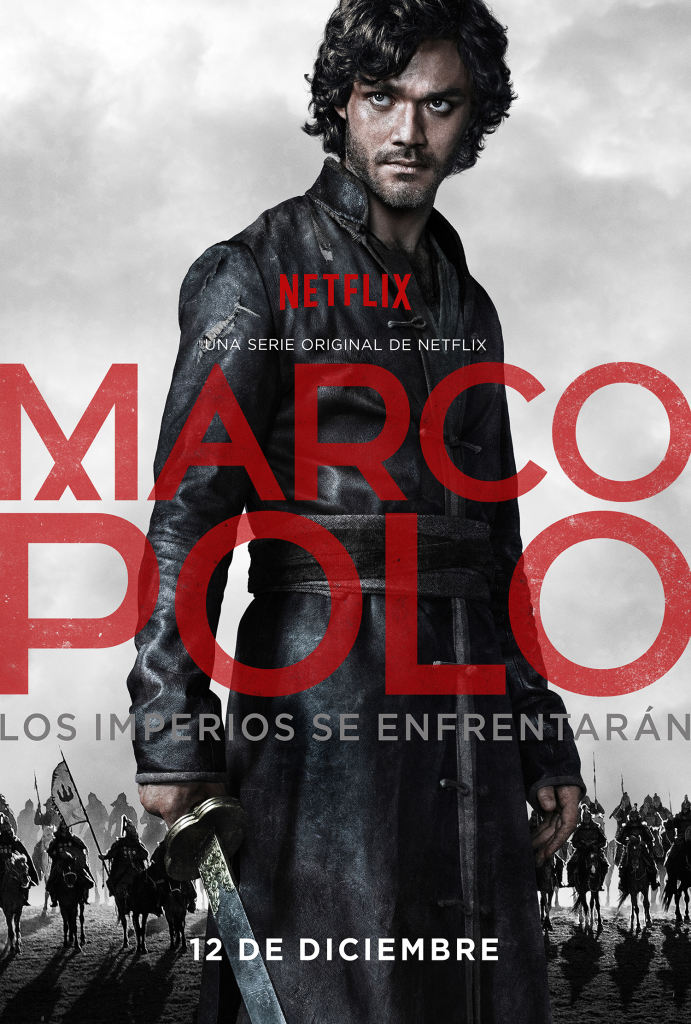 Notas de producción:
Los 10 episodios de este drama fueron filmados en Italia, Kazakstán, y Malasia.  El elenco global incluye a Richelmy, Benedict Wong (Prometheus), Joan Chen (Twin Peaks), Chin Han (Arrow, The Dark Knight), Zhu Zhu (Cloud Atlas), Olivia Cheng (The Flash, Broken Trail), Claudia Kim (Avengers: Age of Ultron), Mahesh Jadu (Neighbours), Tom Wu (Skyfall), Remy Hii (Treading Water), Uli Latukefu (Devil's Playground) y Rick Yune (Olympus Has Fallen, The Fast and the Furious). John Fusco, quién escribio la película nominada al Premio de la Academia, Spirit: Stallion of the Cimarron, creo la serie y es el productor ejecutivo y showrunner junto con Dan Minahan, cuyo trabajo previo incluye Homeland y Game of Thrones.  Los directores nominados al Premio de la Academia Joachim Rønning y Espen Sandberg (Pirates of the Caribbean: Dead Men Tell No Tales) dirigieron las primeras dos horas y ejercen como productores ejecutivos. Marco Polo es producido por Netflix y The Weinstein Company.
Related Posts
« El arte no da respuestas, pero permite formularte preguntas: Guillermo Arriaga ¿Quién es la Mujer Más Sexy del Mundo? »