Redacción El Hablador
BoJack Horseman, la cómica y sombría historia de un trillado caballo de TV que vive de sus glorias pasadas, llega de manera exclusiva a todos los territorios de Netflix a mediados del 2014. Esta serie original de Netflix que consta de  12 capítulos fue creada por Raphael Bob-Waksberg y producida por The Tornante Company, de Michael Eisner.
Bojack (Will Arnett), es una legendaria estrella de la famosa comedia familiar de la década de 1990 Horsin' Around, que ha hecho lo imposible por volver a encontrar el rumbo que perdió entre una mezcla de desprecio por sí mismo, alcohol y relaciones fracasadas. Ahora, con la ayuda de su camarada humano Todd (Aaron Paul) y su representante felina y ex-amante Princess Caroline (Amy Sedaris), BoJack está listo para volver a dejar su huella en el mundo del entretenimiento.
"BoJack Horseman es una mirada salvajemente graciosa y singular a lo que puede ocurrir después de un estrellato fugaz", señala Ted Sarandos, director de contenidos de Netflix. "Raphael ha creado un grupo de personajes increíbles con las voces de algunos de los comediantes y actores más destacados del mundo. Estamos maravillados por poder trabajar junto a Michael Eisner para acercarles BoJack en exclusiva a los miembros de Netflix de todo el mundo".
"Estamos encantados de traer a Netflix el singular humor de Bojack Horseman, uno de los más distintivos e interesantes distribuidores de la industria de entretenimiento de hoy en día", dijo Michael Esiner. "Nos sentimos orgullos de producir la primera serie original de animación para adultos de Netflix".
BoJack Horseman fue creada por Raphael Bob-Waksberg e incluye en su elenco a Will Arnett (Arrested Development, Mi villano favorito), Aaron Paul (Breaking Bad) y Amy Sedaris (Strangers With Candy). La serie cuenta con la producción ejecutiva de Raphael Bob-Waksberg, Steven A. Cohen y Noel Bright. Arnett y Paul también participan como productores ejecutivos. El diseño de BoJack estuvo a cargo de la artista gráfica Lisa Hanawalt y la animación es de Shadow Machine, de Los Ángeles.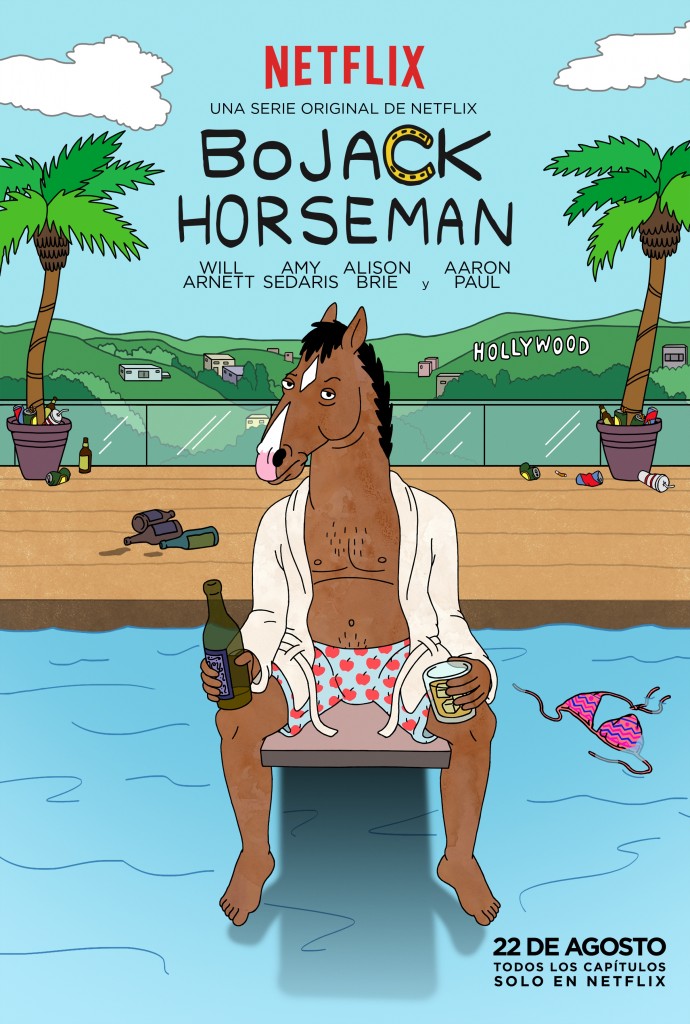 Related Posts
« Emily Blunt: la Chica de Junio La comedia como conciencia social »