Salvador Medina @ayudamemalverde
Para la que sería la última entrega de la exitosa secuela Fast and Furious con Paul Walker, el estudio no se guardó nada y echó toda la carne al asador. Pese a que su fallecimiento se dio antes de terminar el rodaje de Rápidos y Furiosos 7, hay tanta acción, tantas secuencias cautivantes y locura en general, que es difícil notar su ausencia.
Los productores y el experimentado director James Wan hicieron un extraordinario esfuerzo para que la película fuera juzgada por sí misma y no por un desafortunado evento que representó una tragedia para sus protagonistas.
La nueva entrega es exactamente lo que se ha esperado de las películas anteriores: explosiones, motores rugiendo, persecuciones a alta velocidad y el peligro de la muerte rondando en cada segundo. La trama de Rápidos y Furiosos 7 es sencilla: Deckard Shaw (Jason Statham), hermano del fallecido enemigo Owen Shaw, ha prometido acabar con todos en venganza.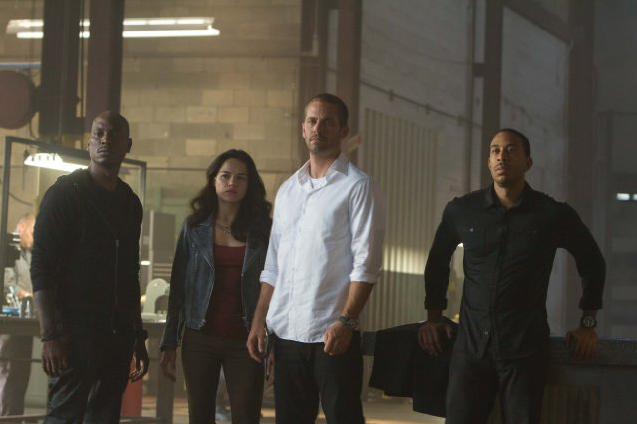 Tras la desaparición de un software llamado God's Eye, su creadora Ramsey (Nathalie Emmanuel de Game of Thrones) debe ser rescatada. Es entonces que el misterioso Mr. Nobody (Kurt Russell), se acerca a Dominic Toretto para proponerle que lo ayude, a cambio de entregarles a Deckard si lograr rescatar a Ramsey.
Esto obliga al grupo a una aventura exactamente como la esperamos. Pero, pese a los clichés, las frases repetitivas y la testosterona que llena cada cuadro de la película, se trata de un filme absurdamente entretenido, sin pretenciones y que cierra la historia de Walker con justicia.
James Wan, el laureado director de inumerables filmes de terror, fue una extraña elección para el trabajo pero sin duda realiza un trabajo adecuado para el género y con las enormes expectativas que se generaron antes, durante y después de concluida la filmación.
Y aunque se ha dicho que se trata del último filme de la saga, será difícil creerlo. Se trata quizás de la mejor y más divertida entrega de la franquicia.
Related Posts
« 'Vicio Propio', lo nuevo de Paul Thomas Anderson Jourdan Dunn, la Mujer de Abril »