Silver Linings Playbook (Juegos del Destino)

Director: David O. Russell
Guión: David O. Russell, Novela: Matthew Quick
Año: 2012
Salvador Medina
salvador@elhablador.com.mx
Desde sus primera reseñas, The Silver Linings Playbook (Juegos del Destino) prometía ser una de las mejores películas del año. Nominada a ocho premios Óscar, incluyendo Mejor Película y Mejor Director, la nueva producción del controversial y temperamental David O. Russell (The Fighter, I Heart Huckabees), no decepciona en momento alguno.
The Silver Linings Playbook cuenta la historia de Pat, interpretado adecuadamente por Bradley Cooper, un hombre recién salido de una institución psiquiátrica, que busca recomponer un matrimonio que parece estar perdido. Su padre, un fanático supersticioso del fútbol americano, ve en Pat la gran oportunidad de recuperar su fortuna a través de la apuestas y lucha por mantenerlo cerca, pero la fuerza de atracción que surge con una nueva persona en su vida, no será un obstáculo menor.
Tiffany, personaje que le dio un Globo de Oro a la bella y talentosa Jennifer Lawrence, es una chica con un pasado trágico de enfermedades mentales y muertes familiares. Sin embargo, Pat y Tiffany encuentran repentinamente en el otro, una forma de descubrir de nuevo su camino e unir a sus familias.
David O. Russell, conocido por sus constantes enfrentamientos con actores durante sus producciones, estuvo bastante tiempo en la "congeladora" de Hollywood. Pero fue la intervención de Mark Wahlberg, tras la salida de Darren Aronofsky de The Fighter, lo que trajo nueva vida al director.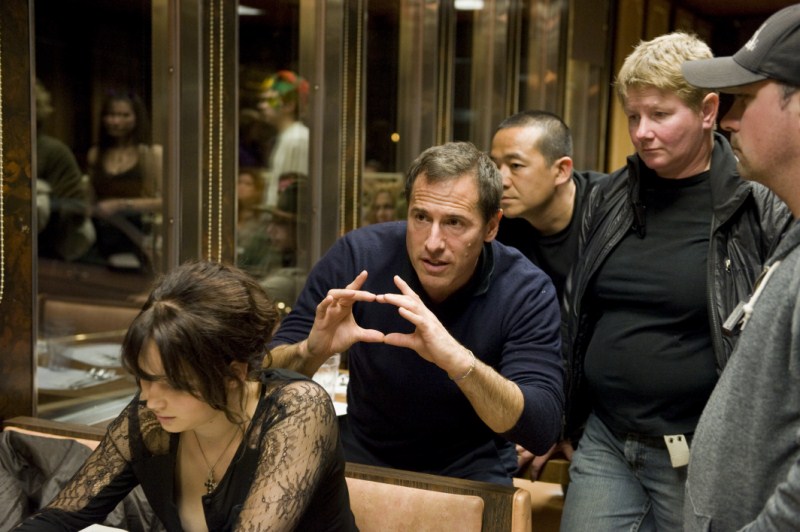 Tras el éxito del proyecto, que le mereció un Óscar a Christian Bale, David O. Russell adaptó la novela de Matthew Quick y el resultado es extraordinario. Las actuaciones de Jennifer Lawrence y Bradley Cooper con destacadas y los colocan en la órbita de los más prestigiosos premios. Además, Robert de Niro, quien interpreta al papá de Pat, parece haber regresado de entre los muertos.
Tras una serie de papeles irrelevantes y películas completamente olvidables, De Niro regresa al estatus al que nos tenía acostumbrados, entregando un papel memorable y recordándonos su puesto como uno de los mejores actores de la historia.
Lawrence, quien irrumpió en Hollywood con la independiente y multi galardonada Winter's Bone, buscó alejarse de su popular papel como protagonista de películas para tweens y aceptó un personaje complejo, interesante y muy difícil de interpretar. Su actuación es sin duda digna de destacar y justa merecedora de todas las nominaciones a las que se ha hecho acreedora. No sólo eso, sino que es hoy en día la favorita a llevarse la estatuilla más codiciada de Estados Unidos.
Además, el gran trabajo de cámara de Masanobu Takayanagi (The Grey, Warrior) le da una dinámica diferente, con muchos movimientos de cámara y que se aleja notablemente de los estándares que maneja Hollywood y que la distancia precisamente de esa comparación.
Silver Linings Playbook es la favorita para destronar a Lincoln, del siempre popular con la Academia, Steven Spielberg. Sin duda, en caso de conseguirlo, será una merecida victoria y un gran paso en la búsqueda de historias originales que encuentran su virtud en las relaciones humanas más que en la grandilocuencia y los efectos visuales.
Related Posts