Salvador Medina @ayudamemalverde
Angelina Jolie es quizás la estrella más incomprendida y estudiada de Hollywood. En su faceta como actriz, madre y activista, se ha logrado mantener con una gracia inigualable. En su papel como directora, quizás su área menos explorada, busca dar un salto que la coloque con otros grandes actores que pudieron consolidarse detrás de cámaras.
Su primer esfuerzo, el documental A Place in Time le atrajo grandes críticas., Pero su primer largometraje de ficción, In the Land of Blood and Honey, no tuvo tan buena recepción y su trabajo fue puesto en entredicho. Sin embargo, su nueva película ha sido una oportunidad para redimirse y demostrar de qué está hecha.
Inquebrantable (Unbroken), cuenta la increíble historia real de Louie Zamperini, interpretado de forma magistral por Jack O'Connell, el medallista olímpico que es capturado durante la Segunda Guerra Mundial. El guión, escrito por dos pesos pesados como son Joel y Ethan Coen, que comparten créditos Richard LaGravanese y William Nicholson, está basado en el libro Laura Hillenbrand y sigue la vida de Zamperini desde su infancia como hijo de migrantes, hasta su triunfo en los Juegos Olímpicos de 1936 y su encarcelamiento durante la guerra.
Aunque el filme ofrece las formas más básicas de supervivencia que utilizó Zamperini, es el ritmo que mantiene Jolie lo que mueve la trama hacia adelante con gran vigor. Además, la dinámica con Mutushiro Watanabe, el sargento a cargo del campamento que mantiene prisionero a Zamperini, representa un gran reto para ambos actores y muestra que todo lo que hizo nuestro héroe durante su vida lo preparó para ese momento.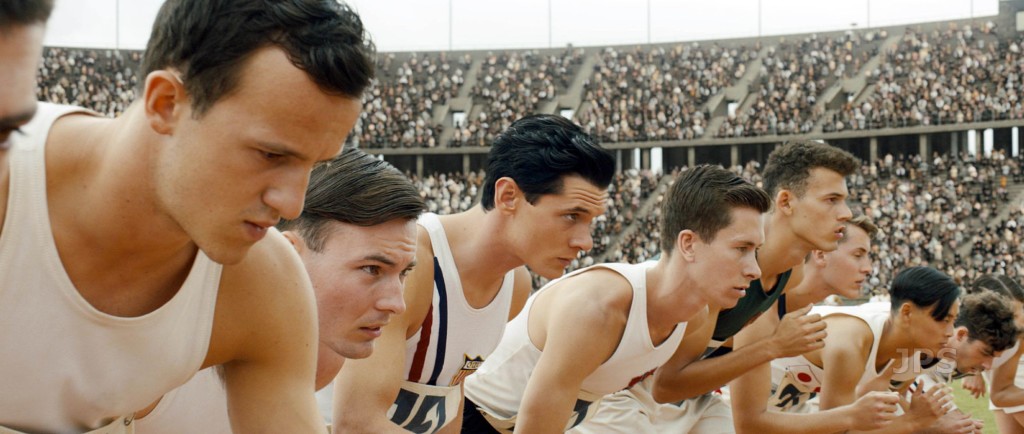 Con una formidable fotografía de Roger Deakins y gran talento detrás y delante de cámaras, Inquebrantable es sin duda el mejor filme de Jolie hasta la fecha. Quizás no sea suficiente para hacerle ganar el Óscar, pero sin duda la hacer acreedora de respeto y la coloca como una voz femenina de importancia en un medio que carece de ellas.
Quizás el único verdadero pecado del filme es haber apelado demasiado al sentimentalismo que tanto éxito ha tenido históricamente con los Premios de la Academia. El esfuerzo como directora de Jolie era suficiente para complementar una historia extraordinaria por sí misma.
Related Posts
« El primer trailer de 'Ted 2' Trailer y galería de la quinta temporada de Game of Thrones »