Salvador Medina Armienta
salvador@elhablador.com.mx
El 2010 fue el año de los documentales y todo comienza y termina con Catfish. Si bien Exit Through the Gift Shop tuvo un éxito agregado con Banksy, el popular artista urbano, no alcanza el nivel de profundidad, interés y expectación que Catfish.
Co-dirigida por los noveles directores Henry Joost y Ariel Schulman,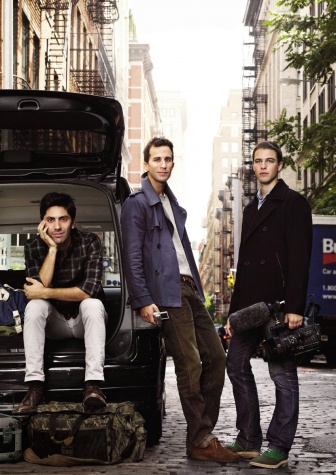 Catfish tiene lugar en el hoy complejo mundo de Internet. Es así que Yaniv Schulman, mejor conocido como Nev, entabla primero una relación con una pintora de ocho años que usa una de sus fotografías como muestra. Nev se enreda entonces con toda la familia, cuyo lugar de residencia es Wisconsin, EU, y descubre, a través de Facebook, el perfil de una chica que parece ser perfecta.
Catfish habla tanto de nosotros como The Social Network y desmenuza nuestra interacción social así como el mundo que conocemos a través de internet.
Es lógico señalar que en algún momento, el mundo de Nev, construido a través de puentes virtuales, comienza a desmoronarse. Y la historia de un amor que se construye a través de Facebook comienza a volverse en una lucha por descubrir un secreto perturbador.
El genio en la estética de Catfish es que Joost y Schulman utilizaron Internet como modelo de referencia y funciona perfectamente para establecer las relaciones de todos. Los más delirante de Catfish es que desnuda el valor que hemos dado a la Internet y la veracidad incuestionable que tiene.
Aunque al final Catfish es un documental que termina siendo reflexivo y revelador, posee momentos únicos en los que descubrimos secretos que conciernen a un pequeño grupo de personas y lo hacemos al mismo tiempo que los realizadores.
Catfish no estará nominada a ningún Malverde, pero ciertamente logró captar nuestra atención y causar momentos de incertidumbre como pocas películas de ficción logran hacerlo. El Hablador recomienda ampliamente que la vean. Cuando esté disponible, claro.
Related Posts
« Presunto Culpable, o estas ruinas que ves Fotos del terremoto en Japon »