Ficha técnica País: Inglaterra Año: 2011 Director y Guionista: Joe Cornish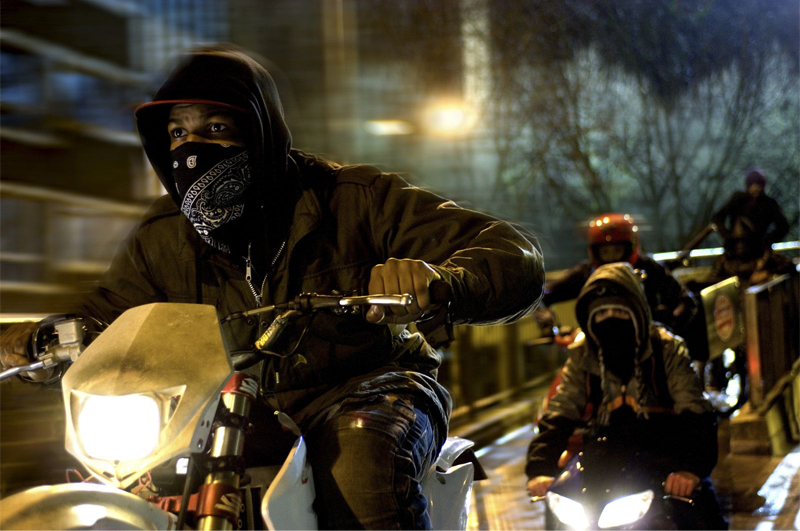 Salvador Medina
salvador@elhablador.com.mx
El cine siempre estará ávido de historias nuevas, recursos interesantes y enfoques contemporáneos a viejas y divertidas formas. Por alguna razón, desde la primera vez que vimos el trailer de Attack the Block de Joe Cornish, el escritor de Hot Fuzz y The Adventures of Tin-Tin, sabíamos que sería un éxito. Y lo es.
La película producida por Edgar Wright y protagonizada por un grupo de jóvenes con poca experiencia en pantalla, resulta una aventura fresca e interesante en un mercado saturado por churros, cursilerías y películas pretenciosas.
La premisa es simple: un grupo de jóvenes se ve inmiscuido en una invasión alienígena a un barrio pobre del sur de Londres y cuando nadie les cree, será su momento de volverse héroes y salvar a todos. Aunque nunca han tenido el papel de héroes y su corta edad es un gran obstáculo, pero no un impedimento.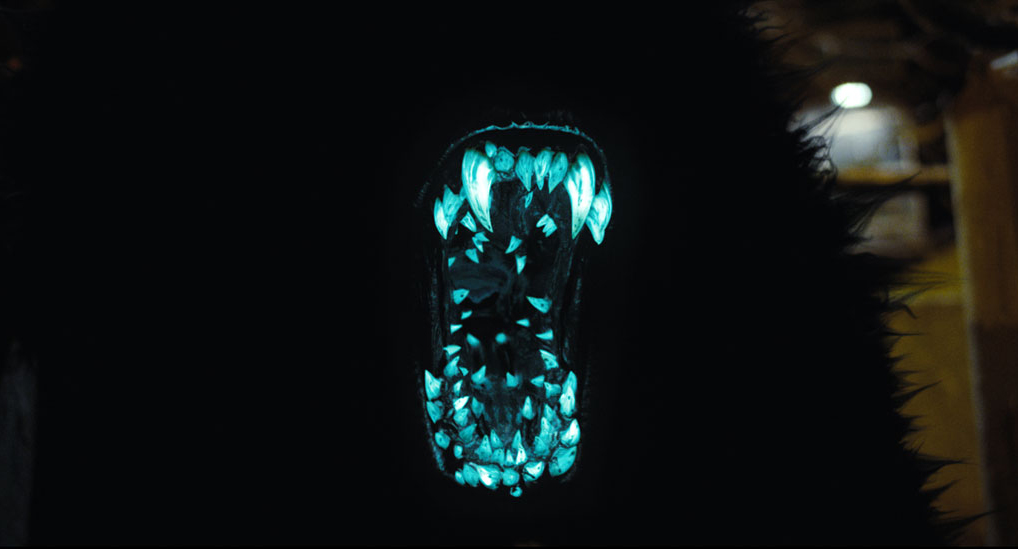 Armados con navajas, fuegos artificiales y bats de béisbol, la pandilla del barrio se lanza a una misión intergaláctica entre gangsters enfadados y la policía que anda tras de ellos.
Aunque parece una producción sencilla, la dirección de cámara, el arte y las actuaciones, la hacen una película redonda que logra entretener y manter alerta al espectador de principio al fin mientras los personajes buscan redención.
El guión de Joe Cornish es completo, nada complicado y con grandes diálogos y personajes que nos hacen involucrarnos con ellos desde el primer minuto. El filme tiene un gran problema: no sabemos cuándo llega a México. Hemos mencionado en textos anteriores que servicios como Netflix deberían ayudar a resolver estos problemas y hacer de la industria cinematográfica una más dinámica. Sin embargo, parece que este servicio está destinado al fracaso.
Sin embargo, a partir del mes de octubre Attack the Block estará disponible en DVD. Hagan la compra y no se arrepentirán. Viene con garantía de El Hablador.
Related Posts