Nos habíamos tardado en dedicarle un espacio a la espectacular Amber Heard, dueña de nuestros sueños e ilusiones. La actriz, orginaria de Austin, Texas, es la reina del terror. Desde su éxito de culto All the boys love Mandy Lane, la bella rubia ha participado en películas de todo tipo, desde comedias como Pineapple Express y Zombieland, hasta en The Rum Diary, donde alternará con Johnny Depp.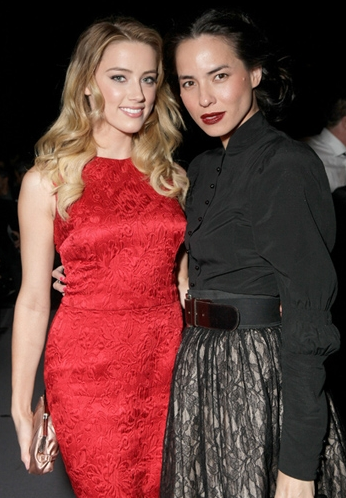 A pesar de ser increíblemente bella, poseer uno de los cuerpos más espectaculares en el cine y una desbordante sensualidad, Amber no juega para nuestro equipo. Es quizás que por eso no la habíamos incluido en El Hablador todavía.
Sin embargo, y a pesar de no estar disponible para nosotros, forma parte especial en nuestra lista de chicas del 2011 para nuestro sitio.
Sabemos que su carrera será larga y exitosa y logrará hacer la transición entre bella chica del terror a papeles más trascendentes.
Por lo pronto, deberá conformarse con ser la Chica del mes de junio en El Hablador.
Related Posts